New lightweight and efficient all-round saw ideal for those looking for a chainsaw that is exceptionally easy to start and maneuver. Featuring X-Torq® engine for lower fuel consumption and reduced emission levels. Equipped with fuel pump and Auto return stop switch for easier starting.
40.9 cc, 2.2 hp, 13"-18", 9.2 lbs
from

Manufacturer's Suggested Retail Price*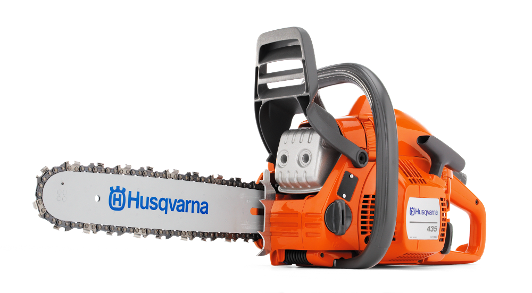 • Quick-release air filter
• Ergonomic soft grip rear handle
• Felling marks for correct felling direction
• Intuitive, combined choke/stop control
• Quick and easy chain adjustment
• Maximum durability for tough applications
• Fuel level window
• Easy to start
• Fuel pump for easy starting
• Increased safety, inertia activated chain brake
Technical data
Cylinder displacement
Poweroutput
Maximumpower speed
Fuel tank volume
Fuel consumption
Idling speed
Spark plug
Electrode gap
Torque,max.
Oil tank volume
Oil pumptype
vibration level (ahv, eq) front / rear handle
Sound pressure level at operators ear
Sound power level, guaranteed (LWA)
Chain pitch
Recommended bar length, min-max
Chain speed atmax power
Chain speed at 133%ofmaxengine power speed
Chain gauge
Weight (excl. cutting equipment)
40.9 cc
2.2 hp
900rpm
12.51 fl oz
652 g/k Wh
2900rpm
ChampionRCJ7Y,NGKBPMR7A,HusqvarnaHQT-1
0.02"
2Nm/6300 rpm
0.5US pint
Fixed flow
2.5/3.2m/s²
102 dB (A)
114dB (A)
.325"
13" - 18"
56.76 fts
75.46 fts
0.05"
9.2 lbs